AUTHOR/ILLUSTRATOR VISITS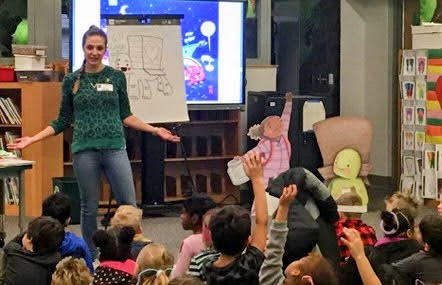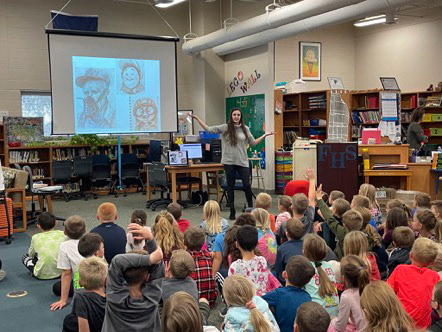 I love getting the opportunity to speak to children and adults of all ages about writing, illustrating, and everything in between! If you would like to set up a visit for you school, library, or event, please contact me at
nessa@nessadeeart.com
. I can customize any presentation to fit your needs.
The following are samples of some different presentations I offer:
Picture books are magic and making picture books can be magical! This presentation offers an in-depth look at the process to both write and illustrate a picture book from the initial idea to the day it hits the bookshelves. Aspiring young writers an illustrators will see what it takes to make their own picture book magic!
Ideas are everywhere! But a good idea is only the beginning. Young writers will join me on a journey in writing through a fun and interactive presentation. Together we will brainstorm ideas and learn how to turn those great ideas into winning stories.
"Let the Illustrations do the Talking (but not too much)"   
When words and illustrations come together seamlessly, it creates picture book magic. But finding that perfect balance between the two can be daunting. In this presentation, I offer tips and tricks to creating a well-balanced union of pictures and text, and share my approach to creating picture books from an illustrator's perspective. 
"Dynamic Duos in Picture Books: Elements That Make a Good Team" 
Nugget and Fang, Elephant and Piggie, Wolfie and Dot. Dynamic duos saturate children's literature. Why do these pairs work so well? What makes their relationship so compelling? What can we learn from literary relationships that we can infuse into our own manuscripts and illustrations? Dynamic means characterized by constant change, activity, or progress. A great duo will work in such a way where one or both of the characters will experience growth. But what are some tried and true elements that can trigger this type of growth? In this presentation, we'll explore some classic duos and see what makes them stand the test of time. As we discuss elements such as juxtaposition, humor, conflict, and heart, we'll get creative with writing exercises to make our own duos dynamic. 

​​​​​​​